Fjordtun
We warmly welcome you to Fjordtun.

The new owner: Paul and Eldbjørg
It is with great humility that my wife Eldbjørg and I have been able to take over and have been given the opportunity to run the tourism facility Fjordtun further after Eivind saw himself forced to prioritize differently due to health.
Fjordtun is a great facility with great boats, and we will do everything we can to continue the good work Eivind has laid the foundation for, and we will do everything we can for you as a guest, to thrive and feel welcome.
My wife and I have run Aasheim Rorbuer wit 4 cabins for 12 years, and we enjoy hosting our guests.
I occasionally work as a traveling engineer, but will step down in the future.
Diving: I am an approved diving instructor, and can assist in obtaining air / diving boats / planning and conducting diving cruises. Approved dive manager.
Our boat fleet of a total of 20 boats is of top quality and safety. The best boats to make your holiday as hassle-free and enjoyable as you deserve.
We warmly welcome old and new guests to a fishing and relaxation holiday in Bømlo
Paul
---
Paul and Eldbjørg added 4 new houses to Fjordtun.
The 4 rorbuer with all facilities can be booked under Aasheim Rorbuer and are idyllically situated in a bay with a view of the Innværjord, very close to Bryggekanten.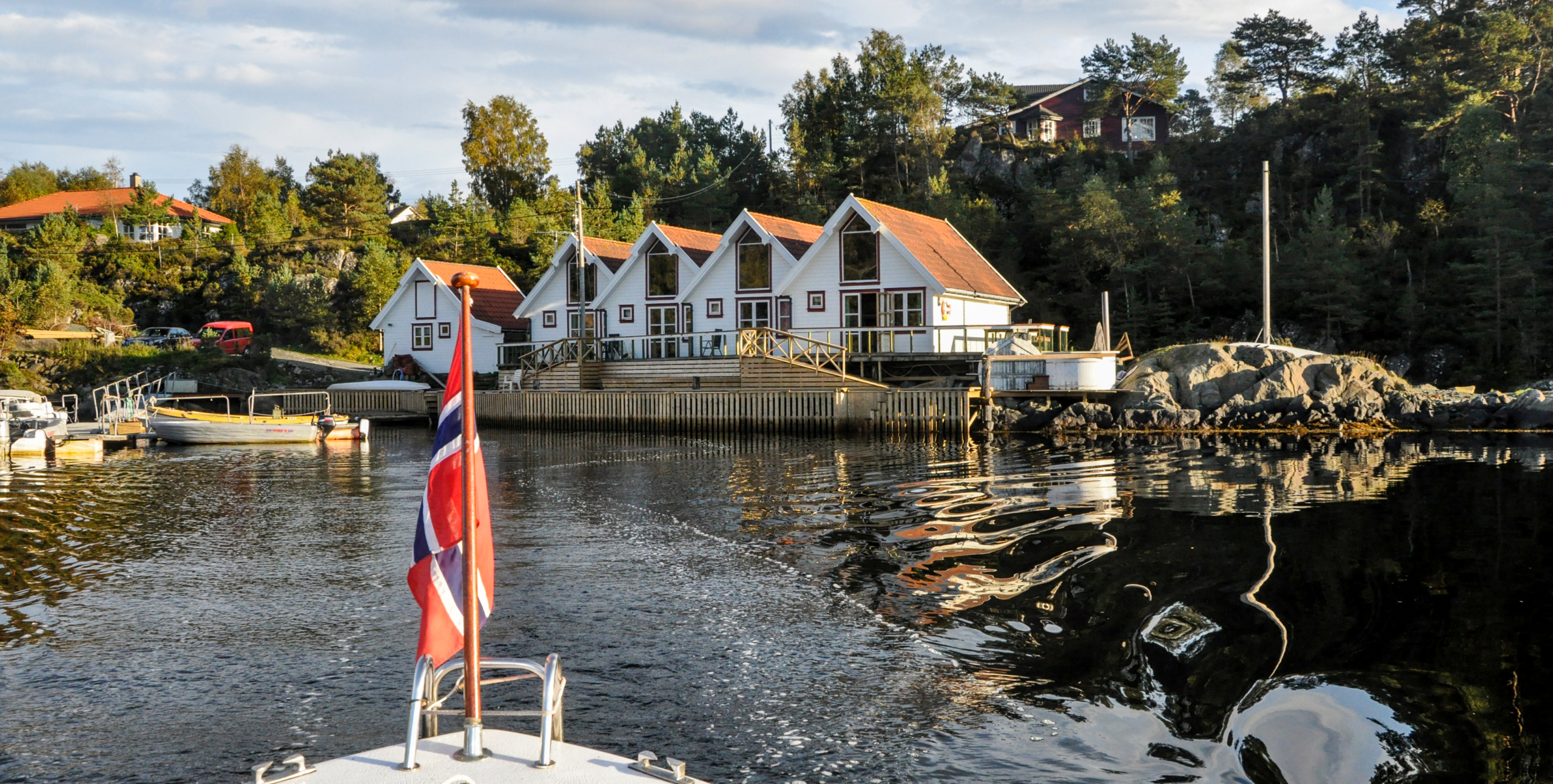 The Rorbuer are set up for 4-5 people. On the ground floor there is an entrance hall, a bathroom, a bedroom and a living room / kitchen. In the attic there is a bedroom with 2 single beds. In the living room there is a sofa that can be converted into a double bed. There is also cable TV and WiFi.
The kitchen has all the necessary appliances for 6 people. These include: fridge/freezer, stove and coffee/tea maker.
The shared service building contains large freezers, a washing machine, dryer and a tiled enclosed fish gutting room.
Diving: The facility can accommodate up to 24 people and assist with inflation. Dive boats and qualified diving instructors available
In the vicinity of the Rorbuer are beautiful recreational opportunities, with good fishing spots, which are also suitable for canoeing and kayaking.
Parking spaces are directly at the houses.