Fjordtun
A lot has changed at Fjordtun. Fjordtun is now in different hands.
Paul Jørs and his wife Eldbjørg are the new owners and will continue to run the company in the spirit of Eivind.
My dear guests and friends,
Today I would like to address you with a personal message that is not so easy for me. For almost 20 years, I have put a lot of personal commitment into the expansion of the holiday homes, the boat fleet and, above all, the satisfaction of my guests. Unfortunately, my health hasn't been that good for a while now. On the advice of my doctor, I have now decided with a heavy heart to sell my life's work "Fjordtun". It really wasn't easy for me to make this decision, but health comes first for me too. I have made friends with many of you and have enjoyed this time with you very much. I will miss all of this very much.
Thank you for your loyalty over the years and for the trust you have placed in me over the years. In my opinion, I have now found a suitable partner for the takeover of "FJORDTUN". This change went much faster than I first thought. Fjordtun's new owner is Paul Jørs. He and his wife Eldbjørg will take care of the needs of "my" guests from March 21st, 2022. Paul will continue everything as usual, so that there will be no changes for you.
I hope that you are as well disposed towards Paul and his wife as I am and that you are just as loyal to him and that you will come to Bömlo for many years to come.
A new phase is beginning for me in which I can spend more time with my family and my five grandchildren so far. Nevertheless, I hope that I will see and speak to one or the other of you on Bömlo in the future!
I wish you all the best in these uncertain times, but above all: stay healthy!
THANK YOU for a GOOD TIME!
Best regards Eivind
We warmly welcome you to Fjordtun.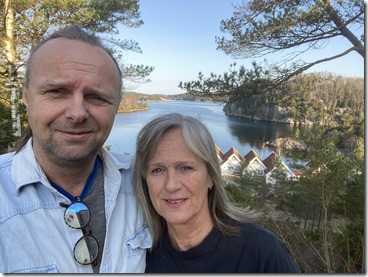 The new owner: Paul and Eldbjørg
Paul and Eldbjørg added 4 new houses to Fjordtun.
The 4 rorbuer with all facilities can be booked under Aasheim Rorbuer and are idyllically situated in a bay with a view of the Innværjord, very close to Bryggekanten.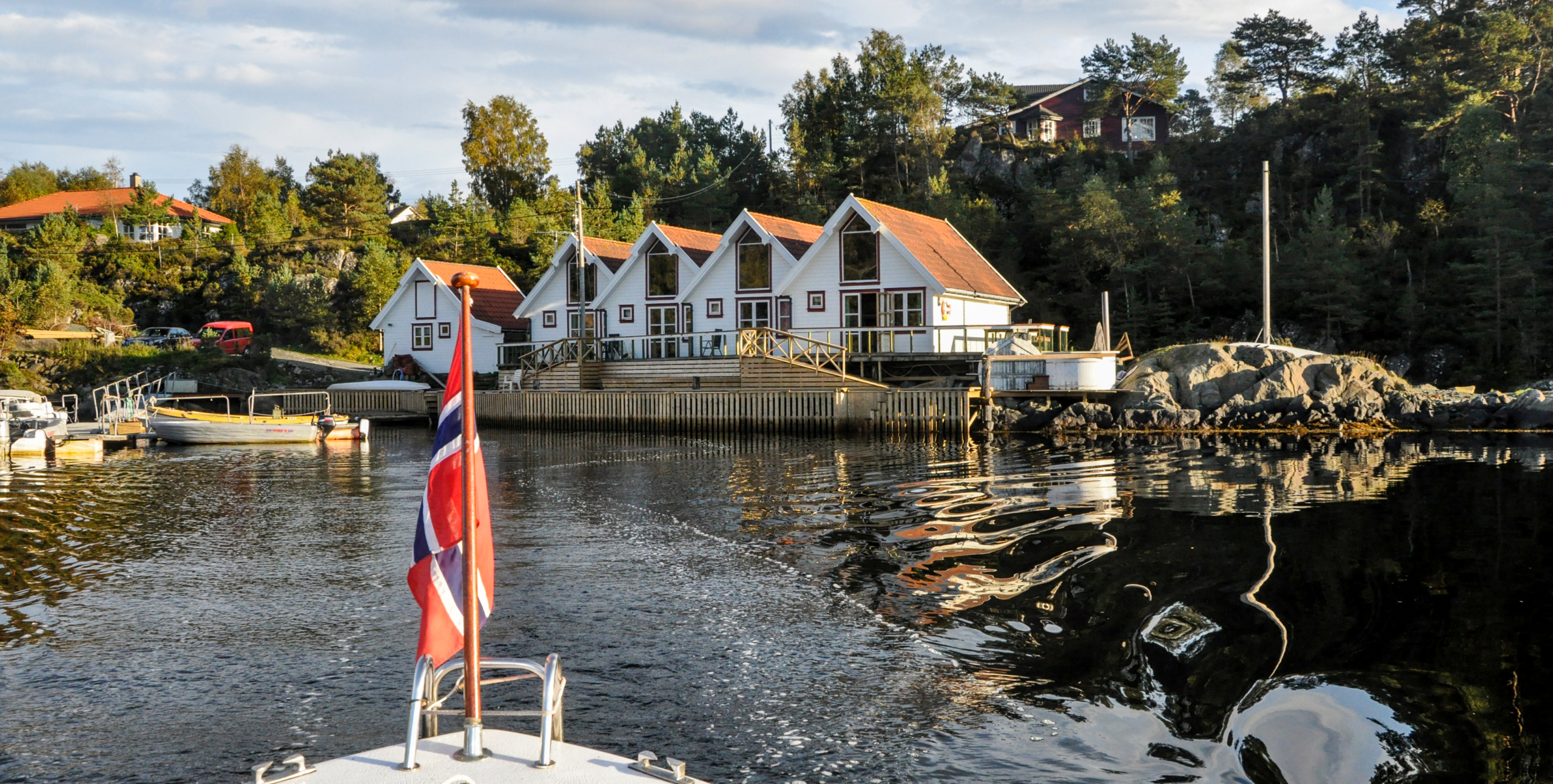 The Rorbuer are set up for 4-5 people. On the ground floor there is an entrance hall, a bathroom, a bedroom and a living room / kitchen. In the attic there is a bedroom with 2 single beds. In the living room there is a sofa that can be converted into a double bed. There is also cable TV and WiFi.
The kitchen has all the necessary appliances for 6 people. These include: fridge/freezer, stove and coffee/tea maker.
The shared service building contains large freezers, a washing machine, dryer and a tiled enclosed fish gutting room.
Diving: The facility can accommodate up to 24 people and assist with inflation. Dive boats and qualified diving instructors available
In the vicinity of the Rorbuer are beautiful recreational opportunities, with good fishing spots, which are also suitable for canoeing and kayaking.
Parking spaces are directly at the houses.